News
Who I am?
I'm Konrad, although most likely you know me as Athlon. I started to learn to programme when I was around 10 years old and damn - it freaking escalated quickly! So anyway, I made my first ever video game - simple platformer. I started to learn some HTML then Visual Basic, I've joined VMT, I've started to learn C#, then using Linux, Java, Gimp, Premiere and much more. And that's how I ended up here!
Skills:
C#
Java
Visual Basic .NET
JavaScript (basic stuff)
HTML
Maintaining Debian and Slackware based Linux distros
GIMP
Adobe Premiere
What I Did
iWhiff
My Summer Car OGG Converter
VMT Engine
Super Fernando Bros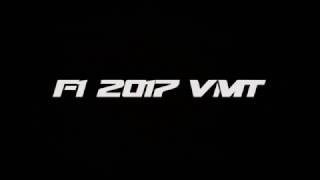 F1 2017 VMT - Trailer
GamePT
Helmet Updater
Jakubek's mobile app
VMT Website
F1 VMT Mods
REMBUD Website
Klocek Game
iWhiff

The iCloud web-based client for Windows.

My Summer Car OGG Converter

I've started working on MSC OGG Converter for personal use, but I figured out "why not release it"? You can find more info on project's repo at GiLab.

Changelog

F1 2017 VMT - Trailer

Trailer of F1 2017 VMT - the F1 Challenge '99-'02 mod.

Helmet Updater

This small tool allowed Old Spice F1 Challenge League to update & download drivers' helmet textures.

Jakubek's mobile app

The Android app made for Polish YouTuber - Jakubek

VMT Website

Website made for VMT modding group

F1 VMT Mods

I took a part in creating of 4 VMT mods from 2014 to 2016 (and unreleased at this moment 2017 mod). I've created F1 2014 VMT, F1 2014 VMT - F1 2002 Edition, F1 2015 VMT, F1 2016 VMT, and I also created F1CH-WORLD League, which I've been running 3 seasons, and the League finished after 5 seasons.

The things I was creating:

- VMT Engine tool

- Intro videos, cutscenes

- Language translations (with help of community)

- Ambient sound effects, menu sounds

- Music selection

I was also responsible for Facebook Fanpage of VMT group

REMBUD Website

My first ever real project made in 2012 made with a little help of my dad.

Klocek Game

This is the first game I've ever created. It's bugged. It's ugly. But you gotta start somewhere!