Who Am I?
I'm Konrad, although most likely you know me as Athlon. I started to learn programming when I was around 10 years old and damn - it freaking escalated quickly! So anyway, I made my first ever video game - simple platformer. I started to learn some HTML then Visual Basic, I've joined VMT, I've started to learn C#, then using Linux, Java, Gimp, Premiere and much more. And that's how I ended up here!
Skills:
C#
Java
Visual Basic .NET
JavaScript (basic stuff)
HTML
Maintaining Debian and Slackware based Linux distros
GIMP
Adobe Premiere
What I Did
VMT Engine
Super Fernando Bros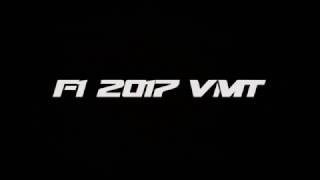 F1 2017 VMT - Trailer
GamePT
Helmet Updater
Jakubek's mobile app
VMT Website
F1 VMT Mods
REMBUD Website
Super Fernando Bros

Small game made for 2017 April Fools. Basically it's the Super Mario Bros' first world with new sprites 🙂

F1 2017 VMT - Trailer

Trailer of F1 2017 VMT - the F1 Challenge '99-'02 mod.

Helmet Updater

This small tool allowed Old Spice F1 Challenge League to update & download drivers' helmet textures.

Jakubek's mobile app

The Android app made for Polish YouTuber - Jakubek

VMT Website

Website made for VMT modding group

F1 VMT Mods

I took a part in creating of 4 VMT mods from 2014 to 2016 (and unreleased at this moment 2017 mod). I've created F1 2014 VMT, F1 2014 VMT - F1 2002 Edition, F1 2015 VMT, F1 2016 VMT, and I also created F1CH-WORLD League, which I've been running 3 seasons, and the League finished after 5 seasons.

The things I was creating:

- VMT Engine tool

- Intro videos, cutscenes

- Language translations (with help of community)

- Ambient sound effects, menu sounds

- Music selection

I was also responsible for Facebook Fanpage of VMT group

REMBUD Website

My first ever real project made in 2012 made with a little help of my dad.